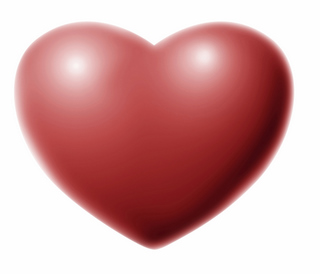 Tippy!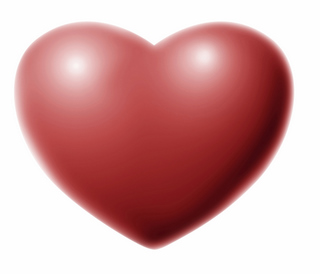 (A Malti-poo)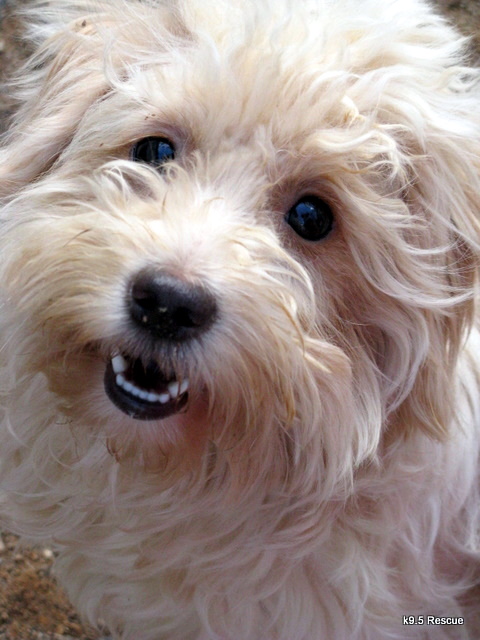 Sadly, we lost Tippy unexpectedly August 27th. It was a rapid decline and she left us in less than 24hrs. She touched many lives and is greatly missed.
Tippy is a darling 12lb Malti-poo that suffered a terrible trauma. A local animal shelter sent us a plea for help after someone had thrown her over the shelter's 6ft fence, causing her to land on concrete. The 6ft fall resulted in neurological damage and a dislocated hip. How anyone could do something so irresponsible and cruel is beyond us.
Tippy was also recently diagnosed with Addison's Disease (May 2013). Although she was in critical condition, she managed to keep up her fighting spirit and survive. Addison's Disease is an adrenal disease that will require lifetime medication and testing. It is extremely important for any interested parties to thoroughly research this disease and talk to their veterinarians about it prior to considering adoption. Tippy is doing very well and takes her medication like a pro.
Despite it all, Tippy has a fantastic outlook and is as happy as she can be! She wobbles to and fro, and she falls over a bit, but she loves to run, play, and have a great time. She enjoys the company of other animals, and you'll find her running beside her foster brothers and sisters with zest. She also loves every human she meets, sitting in your arms or on your lap, giving kisses and always wearing a smile.
Tippy has undergone some physical and medical therapy to try and help her regain neurological control, and has done very well for herself. She continues to do wonderful, even going up and down stairs, running and jumping! The doctor feels that because she is doing so well and is not in any pain, surgery for her hip might do more harm than good.
Tippy is around 20 months old (February 2013) and a well behaved girl. She enjoys being with her human and going with you places, but also enjoys sleeping in a nice soft bed while you work, watch television or just hang out at home. Tippy is an intelligent little girl, as well as bright and cheerful. She loves other dogs and cats and never meets a stranger, big or small, human or animal. She is a very social little girl!
TIPPY'S REQUIREMENTS:
Please read the following information about Tippy when considering adoption:
Tippy's biggest obstacle is the Addison's Disease. As previously mentioned, applicants will need to thoroughly research the disease, talk with their veterinarian in detail (including check on prices of medication and testing), and feel completely comfortable with committing to her current and future care with the disease.

Regardless of being small, Tippy is very vocal and not suitable for apartment living due to her loud bark.

Tippy will not be placed with very young children or fragile adults despite her size. She is constantly underfoot, and we do not want to risk her being stepped on or tripping someone, ending up in an accident. This is very easy to do with Tippy.

Tippy is doing fantastic, but in the future and with age she might require a wheelchair or face further orthopedic issues. Anyone interested in Tippy must be aware of and committed to this.

Tippy will need a fenced yard because she cannot walk long distances or time periods on a leash...she wears out too easily, even for potty breaks. A fence not only helps to keep her safe from running away from you, it also allows her to take potty breaks at her own leisure, providing the ability to rest when she needs to do so.

Tippy is full of adventure and fearless! She will need to be monitored for bolting out doors, jumping off of furniture, etc. as to not further injure herself or get into any kind of trouble.

Tippy is both very independent and dependent. When she feels that she needs help she will bark persistently until you assist her (ex: slick, shiny floors preventing her from getting to you).

Tippy has a fine, curly coat and will need consistent grooming.

As mentioned, Tippy is a vocal girl and will let you know what is on her mind. Her intelligence causes her to communicate a lot with you, so it's important to remember that she feels that she has the right to speak her mind. ;-)
Tippy is potty trained and has no issues with any accidents - she even lets you know when she has to go. She rides great in the car and is a superb little companion for errands or travel. Tippy is fantastic for grooming and vet work, and pretty much anything you need to do. She loves soft beds, bones and toys, as well as snuggling with her canine friends!
Tippy may never walk normally but she is full of vibrance and life causing her to never give up or slow down. She is a lovely little girl that deserves much better than the thugs that tossed her over a fence. We plan to give her just that!
If you'd like to learn more about Tippy, just let us know!
*Scroll down to see photos and several videos of Tippy.*
Tippy!
return to Adoptable Animals
Learn more about ADDISON'S DISEASE by following this link: